Organizations We Support
The mission of Full Basket Belize (FBB) is to improve the education, health, and environment of Belizean communities and support youth and community economic development through scholarships and community grants.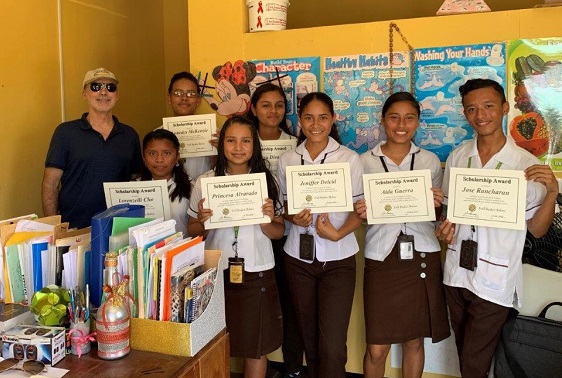 FBB was founded in 2005 by way of a grassroots effort. Many retired peace corp volunteers began and continue to run this program, though as the word spreads about the support they provide the composition of their board of directors includes a wider variety of backgrounds.
As an organization that provides educational and community support by way of scholarships & grants, the intentions and effects of Full Basket Belize's work are well aligned with those of Access to Opportunity.
Donate to Full Basket Belize
With operational costs covered by volunteered time and resources of FBB board members, every cent you donate goes directly to Full Basket Belize program beneficiaries. Click here to donate.
Community-based organization that is actively creating opportunities for our current and future workforce.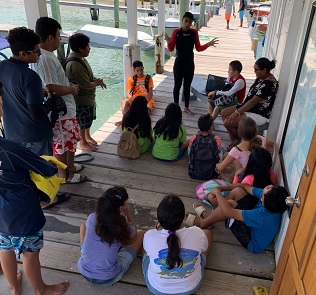 We have several programs that help us address the threats affecting our coral reefs. Our aim is to keep tourists coming to our island.
A Board of Directors, that is comprised of member tour operators, defines broad strategic direction and goals for the organization. They also ensure good leadership and strong board-functioning. A Program Director coordinates the implementation of our core programs with support from volunteers and collaborators.
Current Campaign
Belize Marine Ecosystem Education program (BMEE)
Members of SPTOA have designed a program to educate the youth in San Pedro about the components of the marine ecosystem, how life progresses through the marine environment, and why protecting this ecosystem is critical to the future.

Each Saturday, up to 20 young children in San Pedro will participate in a Saturday Academy. They will be led and taught by a SCUBA diving professional along with an intern assistant. The program will begin with approximately 2 hours exploring and learning about the role of the mangrove habitat as the nursery for most coral reef sea life. Next will be approximately 2 hours exploring and learning about the shallow grassy plains between the shore and the coral reef. Last will be approximately 2 hours at the Hol Chan Marine Reserve to see the coral reef ecosystem in action. Snacks will be provided for the participants.
Want to Help?
All donations go toward reef preservation, youth education, and other marine environmental programs. Donate here or check payable to Access to Opportunity and mail to 6122 S Riverpoint Lane, Portland Oregon 97239. Or donate safely online through Paypal. Click here to donate.