A·CHIEV′ER n. ~ One who attains through effort.
Achievers in Action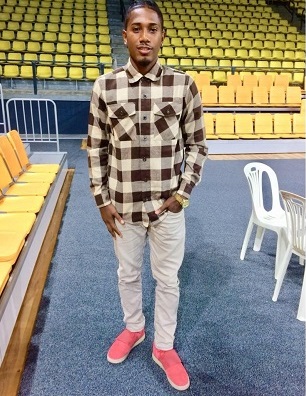 Yusef Vernon
Access to Opportunity made my dream of furthering my education become a reality. The assistance was always there and was always on time. Thanks to the Access to Opportunity foundation I can venture out into the world of work with confidence along with newly obtained knowledge.
Yuniek Henderson
Hi, my name is Yuniek Henderson and I am a proud scholarship recipient from Access To Opportunity (ATO). I was enthusiastic and appreciative to learn that I was a recipient for a scholarship to complete my last two years of high school. ATO provided me with the opportunity to further my studies and put me on the path to achieving my career goals. I'm a recent graduate of The Anglican Cathedral College, where I graduated with honours and placed 4th place over all based on my academic achievements. I am grateful to the supporters at ATO for their kindness which helped me to unlock my true potential and inspired me to strive to always do my best.
This opportunity has had an enormous impact on my life since it made me want to always strive for excellence and pursue my dreams. I'm forever thankful, as this scholarship helped me realize my capabilities and allowed me to strive for excellence. Being a recipient of this scholarship, I was able to place my sole focus on my studies, and the most important aspect of school, which is learning, without the stress of worrying about expenses of attaining my diploma. Your generosity has inspired me to pursue my dreams of becoming a pharmacist. I hope that you continue to assist students in need so that they may be able to chase after their dreams like I am today. I will continue to strive for excellence as the road to achieving my life's goals is still a long way ahead of me. Thanks once again for making it possible for me to achieve this level of success, keep making dreams come true for our youths who value the importance of education. Once again, Thank you.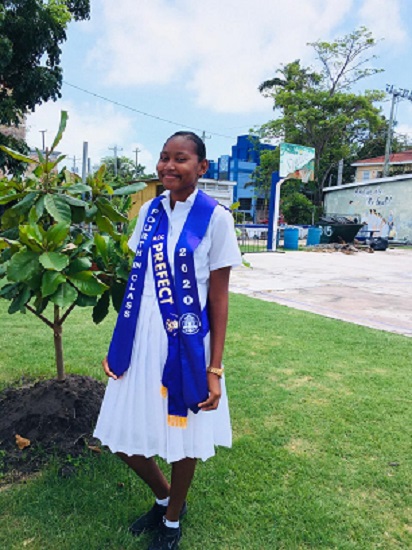 Wealth is not about having a lot of money; it's about having a lot of options.
- Chris Rock
Your Path to Achievement
Application Process
If an AtO Sponsor recommends that you apply for support from AtO, s/he will give you an application to be completed and returned to her/him. Your Sponsor will submit your application along with her/his recommendation to the AtO Board of Directors for consideration.
When an application is received, the AtO Board reviews your qualifications to determine eligibility, considers the AtO resources recommended for you by your Sponsor, and assesses the impact the AtO support will make on your success.
If further information is needed, the Board contacts the Sponsor.
The Board may also set up a personal interview with you.
If AtO Provides Support for You:
Upon acceptance, you become an "AtO Achiever," and the Board provides your Sponsor with an award letter to you and an Agreement to be signed by you and your Sponsor.
You must keep your Sponsor advised of progress and of any obstacles that could prevent or hinder your success.
Your Sponsor will keep the AtO Board advised of your progress, and may request additional assistance if needed.
Your Responsibilities
AtO Achievers Will:
Identify the support needed - complete and submit your application through your sponsor.
Maintain high achievement level and self-motivated performance.
Keep your Sponsor informed of your progress, status and any concerns.
Upon completion of your award activity, provide report as requested by AtO on a timely basis.
Pay it forward.
How Can Achievers Pay It Forward?
It is the intention of AtO that our network can continue to grow, that through supporting Achievers, new Sponsors will emerge and little by little the circumstances of birth will not dictate success for motivated individuals. It is the expectation of AtO that Achievers are continuously putting forth effort to attain, including promoting the mission of AtO by becoming Sponsors or connecting other potential Achievers with our Sponsors. Once you have completed your award activity you may be able to identify new achievers, resources, and/or needs, thereby assisting in the growth of our philosophy across the map.
Why Are Applications Limited to our Trusted Network?
AtO relies on our Sponsors to make sure that candidates meet our eligibility criteria and that our Achievers are highly likely to benefit from our support and to achieve! Our Sponsors maintain close communication with and ongoing support for our Achievers. So the identification and endorsement of candidates within the AtO Network is a significant factor. Unlike some scholarship and grants, AtO offers long term support for your growth and future success. From planning steps to checking in, goal setting to implementation, the relationship between Sponsor and Achiever is intended to be strong and ongoing. Sponsors can also help Achievers pay it forward in the future.